Architectural Salvage Warehouse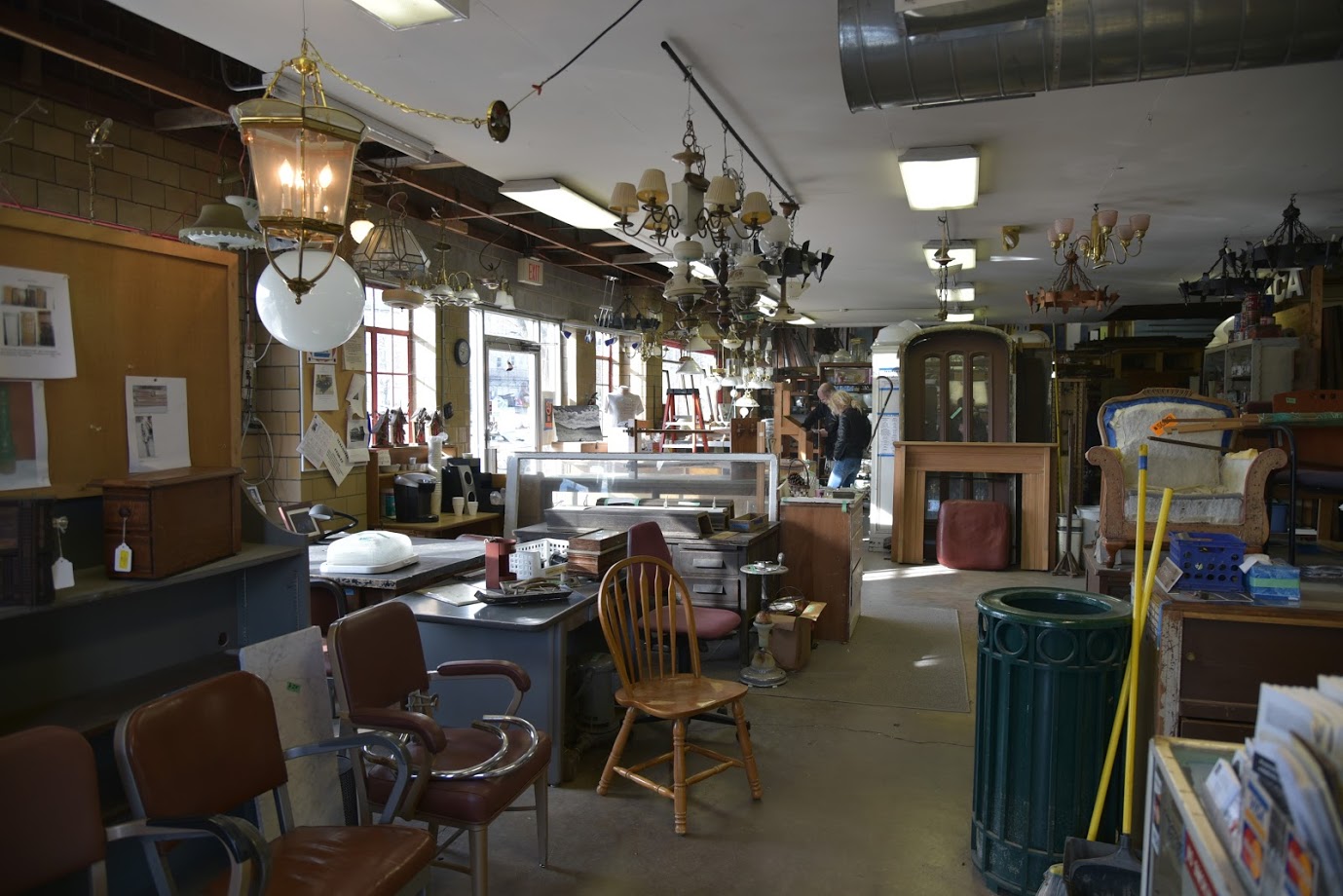 PACA's Architectural Salvage Warehouse is located at 44 East Washington Street in Downtown Champaign. Warehouse hours are 10-4 Tuesday, 10-7 Wednesday, 10-4 Thursday and Friday, and 9-12 on Saturday. Stop by to see what is new and enjoy a free cup of coffee.
PACA sells a huge variety of items and you never know what you will find. Materials often include doors, windows, woodwork, plumbing fixtures, hardwood flooring, mantels, fireplace inserts, heating grates, door and cabinet hardware, stained and leaded glass, electrical fixtures, staircases and parts, ceramic tiles, tin ceiling, porch columns and railings, slate, and every sort of odd and unusual item. Things come into the warehouse on almost a daily basis, so if you haven't been in to see us in a while, stop by soon!
PACA also has a very knowledgeable staff, who can often help with questions about an item and its installation, or help find materials we don't have. They also know many restoration techniques and may be able to offer advice for a specific building restoration problem. A bulletin board of projects, both rehabilitation and art/craft-related, showcases reuse ideas for salvaged material.
The PACA salvage warehouse is run by volunteers. If you are interested in becoming a salvage volunteer, please call PACA (359-7222), e-mail (pacaexdir@gmail.com), or stop by the warehouse to sign up. Volunteers are needed for specific salvage projects, periodically to organize and clean the warehouse, or as scheduled sales "associates."
PACA welcomes your donations too, so if you are remodeling, cleaning out the attic, or just downsizing a bit, we'd be glad to try to find a home for your extras.